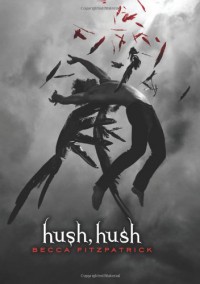 Something, or someone, dark and sinister is lurking in the shadows. Watching Nora and waiting. But waiting for what?
Nora Grey, a responsible high school student who recently lost her father in a brutal murder, has her hands full with fallen angels, a haunting presence, a threatening man in a ski mask, and more than one boy interested in her romantically. Hush, Hush was a wonderfully exciting paranormal read full of suspense, danger, and romance.
I would recommend to Hush, Hush to readers of paranormal romance, young adult, suspense thrillers, and urban fantasy.
** This review originally posted on my blog: www.FromTheShadows.info **